2012's biggest buck in Maine!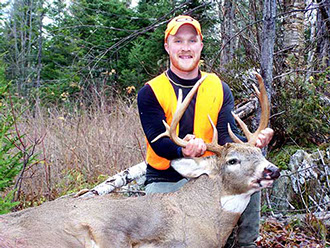 Guided deer hunts at Boulet's
Jayson Lucarelli, Registered Maine Guide
Stand hunting, still hunting, tracking. 1 on 1 hunts available.
Week hunts, Monday through Saturday - 6 persons max, per week.
For more information on a guided deer hunt, contact
Jayson Lucarelli
P.O. Box 224
Millinocket, ME 04462
www.mainewhitetailadventures.com
info@mainewhitetailadventures.com
(207) 265-6250
Jayson Lucarelli - Registered Maine Guide
263 lbs, 9 points non-typical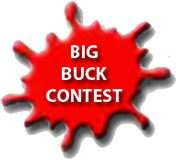 Largest deer weighed for the Month will get
$200.00 off next year's hunt
$300.00 off for over 200 lbs.
Winner required to stay 7 nights. Price per night varies by how many people in the camp.